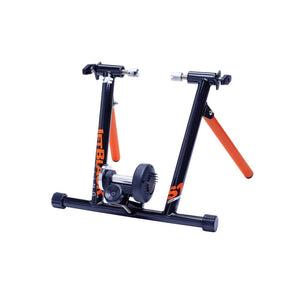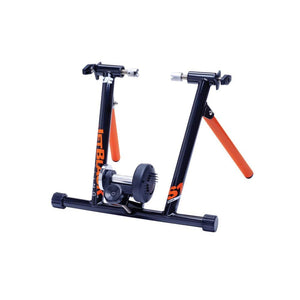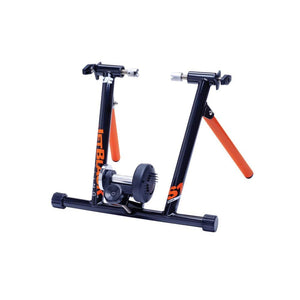 JetBlack S1 Sport Trainer
The JetBlack S1 Sports trainer is a magnetic resistance trainer that can be used to sub out rides in unfavourable conditions.
The S1 is an economy package that features a basic, fixed resistance mode tuned to best develop your fitness riding. You will be able to fine tune your personal preferences and even use the included Lite App to upload your session to Strava and much more.
Magnetic resistance mechanism
Fixed resistance perfectly tuned for fitness riding
Pre-assembled and ready to ride
Folding frame for easy storage and transport
Lowest profile of any trainer
Includes training skewer
Soft feet and a wide, low stance for safety and stability
Includes JetBlack Lite App for iOS and Android
1 Year Limited Lifetime Warranty