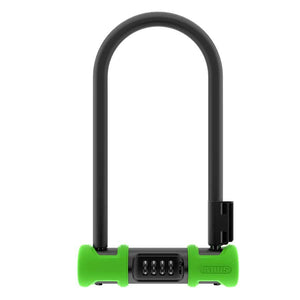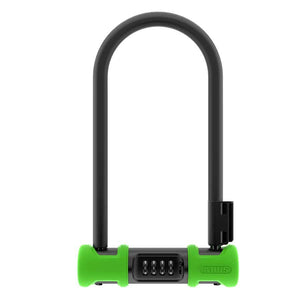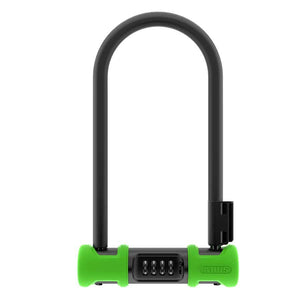 Ultra 410 Combo U-Lock
The U-lock Ultra 410 Combo combines high-quality materials with an individually adjustable numerical code.
Thieves will have a hard time trying to make off with your bike: The Ultra Mini 410 U-Lock just can't be broken! What features does it have to protect against theft? A 12mm thick rounded shackle which is made of specially hardened steel – just like the body and structural parts of the locking mechanism.
15/32", hardened steel round shackle
The shackle, the case as well as supporting elements of the locking are made of specially hardened steel
Ergonomic shape allows best handling
Two component moulded digits guarantee life-long visibility
Individually settable code
| | |
| --- | --- |
| EAN: | 4003318867408 |
| WIDTH: | 6 11/16 inch |
| DESIGN COLOR: | green |
| WEIGHT [LBS]: | 2.54 lbs |
| LOCKING TYPE: | combination |
| | |
| --- | --- |
| HEIGHT: | 9 1/16 inch |
| CARRIER: | SH 34 |
| DIAMETER: | 15/32 inch |
| SECURITY LEVEL BIKE: | 8 |