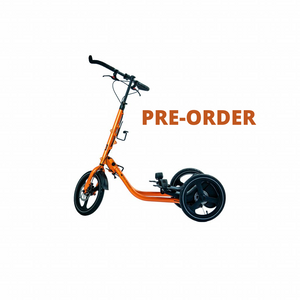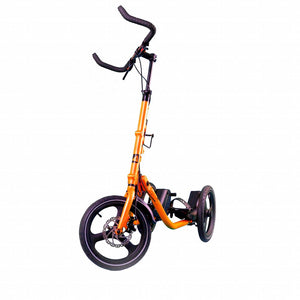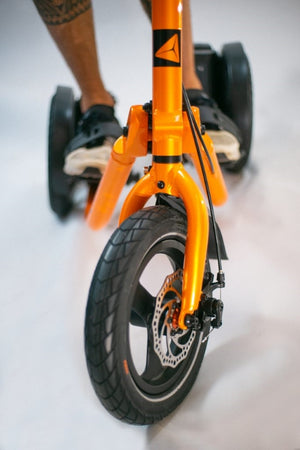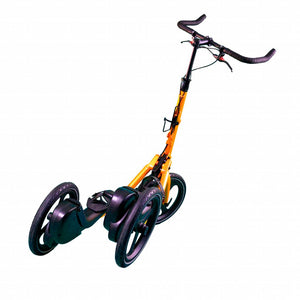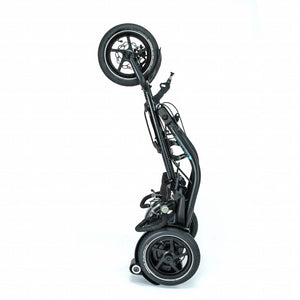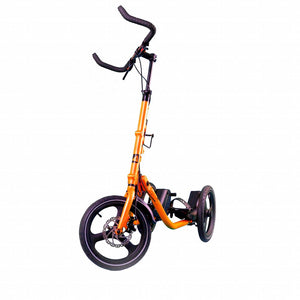 Me-Mover SPEED
The Me-Mover SPEED  is the fastest, newest, most high-tech member of the Me-Mover family. It's designed for those who want to go faster and further while enjoying the enhanced, unique carving motion.
Benefits Me-Mover SPEED 2022
Cover longer distances with less effort
Increased cruising speed (in relation to other Me-Movers)
The unique Me-Mover carving design (45-degree leaning angle)
Enhanced carving motion
Higher stability at faster speeds
Tires with reflectors (New)
Sporty, ergonomic feel
Increased riding comfort
Biomechanical design – Exhilarating, ergonomic mobility
The Me-Mover SPEED 2022 Edition features 16-inch wheels made of a magnesium alloy mix and an updated gearing system and a 30% lighter pedalarm. We've redesigned the frame of this newest member of the Me-Mover family to make it slightly longer, and we've given it custom-made, ergonomic, sporty bull-horn handlebars.
The updated, advanced transmission system of the Me-Mover SPEED 2022 Edition gives a lighter tread. It's extremely stable at high speed and in sharp turns. If you like to have fun outside and ride long distances fast, it's perfect for you!
New pedal arm (30% lighter)
New Bull-horn handlebars for fast feel
Redesigned frame – longer, stronger, different bending angle
Longer wheelbase for greater stability at speed
Speed transmission with new gearing ratio (faster with less effort)
30.5 cm (16-inch), magnesium alloy wheels with low-profile tires and reflectors