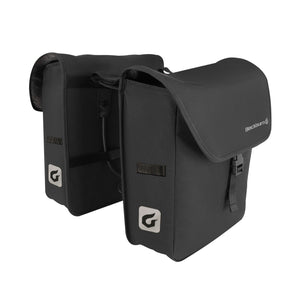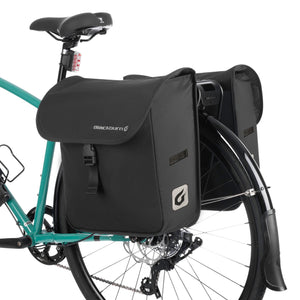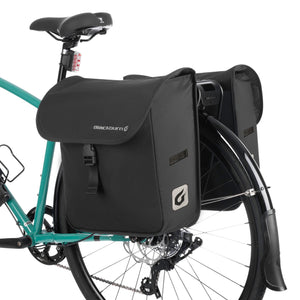 Blackburn Local Saddle Bag
OUR LOCAL SADDLE BAG IS OUR MOST ECONOMICAL COMMUTER PANNIER FOR THE RIDER WHO ALWAYS WANTS A BIT OF CARGO POWER.
DETAILS
More for less
Maximized capacity in a lightweight and easy-to-use design. When used with our Interlock racks, can be be secured on the bike with a single key.
SPECS
| | |
| --- | --- |
| PRODUCT WEIGHT | 1230 grams |
| MOUNTING OPTIONS | Rack-mounted pannier with rubber-coated hooks and bungee attachment |
| BAG CAPACITY | 26L (13L each side) |
| BAG DIMENSIONS | 125 x 355 x 355mm (each side) |
| CAPACITY | 26L (13L each side) |
| MATERIAL | Nylon |
| CLOSURE | Buckle |
| WARRANTY | Subject to a limited lifetime warranty for the lifetime of the original purchaser. This warranty does not apply to damage due to heat, physical damage resulting from abuse, neglect, improper repair, improper fit, improper installation, improper care, accidents, failure to follow directions, alterations, misuse or use unintended by the manufacturer. Nor does it cover minor cosmetic damages due to normal "wear and tear" of the product. |